wood pellets: put all your eggs in one basket
and you'll end up with egg on your face.
Leave pellets to the egg-sperts
Don't teach your grandmother to suck eggs: you have to understand pellets the way we do
10 times less sawdust and particles
than conventional ENplus wood pellets
ENplus-A1 Pellets 1%

Antidust Wood Pellets 0,1%
Permissible percentage in wood pellets at time of loading onto delivery vehicle
Our brand name says it all. Antistaub 'antidust' wood pellets are the result of a stringent sorting process and unceasing quality control: ten times less sawdust, particles and fine contaminants than in conventional pellets.
Dust creates soot and ash and leads to breakdowns. Use Antistaub wood pellets for clean burning and greater efficiency. For simply more heat from every kilo of pellets and reliable operation of your system.
Guarantee
Wood pellets with guaranteed fuel functionality – unique in the industry
That's how pellets should be.
Sorted or thwarted?
These two haven't found out about Antistaub wood pellets yet. The relaxed way to heat with wood pellets. And delivered punctually – we won't leave you in the lurch. Loading up the smart way also saves on pellets – and headaches.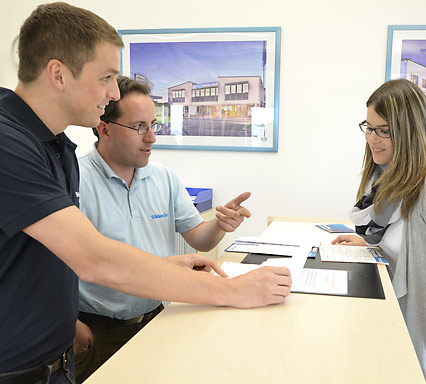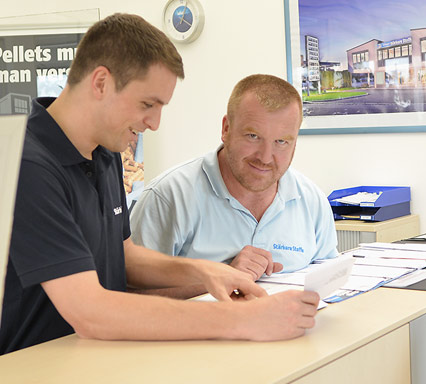 GER & ITA 7:30am - 6:00pm, UK: 9 to 5
It's all about how you get there.
Wood pellets are like raw eggs – hard on the outside, very soft on the inside. Transport them badly or treat them roughly, and they'll break. But we can fix that:
Simply more heat from every kilo of pellets
The Antistaub 'antidust' wood pellet story
The path has not been an easy one
1996 was when we began working with wood pellets. The path was hard and stony, and a good proportion of the stuff coming out of the pressing plant was not up to scratch to generate heat in your system. Dust inhibits combustion, causes soot and ash and leads to breakdowns. Wagner started the debate about dust and quality when wood pellets were still a new fuel.
In 2006, Wagner took the bull by the horns: no more pellets direct from the plant. Dust and fine particle contaminants to be kept out of the delivery chain completely. Our own regional warehouse for effective quality control, product improvements and supply reliability.
Whether back in the day, when people were still stoking coal fires, or later with oil, or nowadays with renewable energy sources, the Wagners of Wertingen have always led the way in providing reliable fuels for heating systems. Good honest deals since 1889.
Their constant efforts to improve wood pellets have seen Stefan, the younger Wagner, and Georg, the elder, working resolutely together for 19 years.
They ultimately succeeded in turning ordinary pellets into Antistaub wood pellets – making all the problems caused by dust and contaminants history.

Antistaub 'antidust' – the ueber wood pellets
engineered in Germany
The most effective dust and contaminant removal
A globally unique process in our new Antistaub 'antidust' terminal
Why do we go to all that trouble?
Because we would never sell you stuff like this – period!
This is precisely what we mean by Antistaub 'antidust' wood pellets: in an average customer order of 5.1 tonnes of pellets, there would otherwise be 113 litres or 46.5 kg of dust and fine particles. That's how much we take out for you. And why? Because stuff like that doesn't burn and only causes trouble when you try to run your pellet heating system.
Here's what our pellet customers have to say
Regional pellet warehouses
Tonne pellet storage capacity
Antistaub 'antidust' wood pellet locations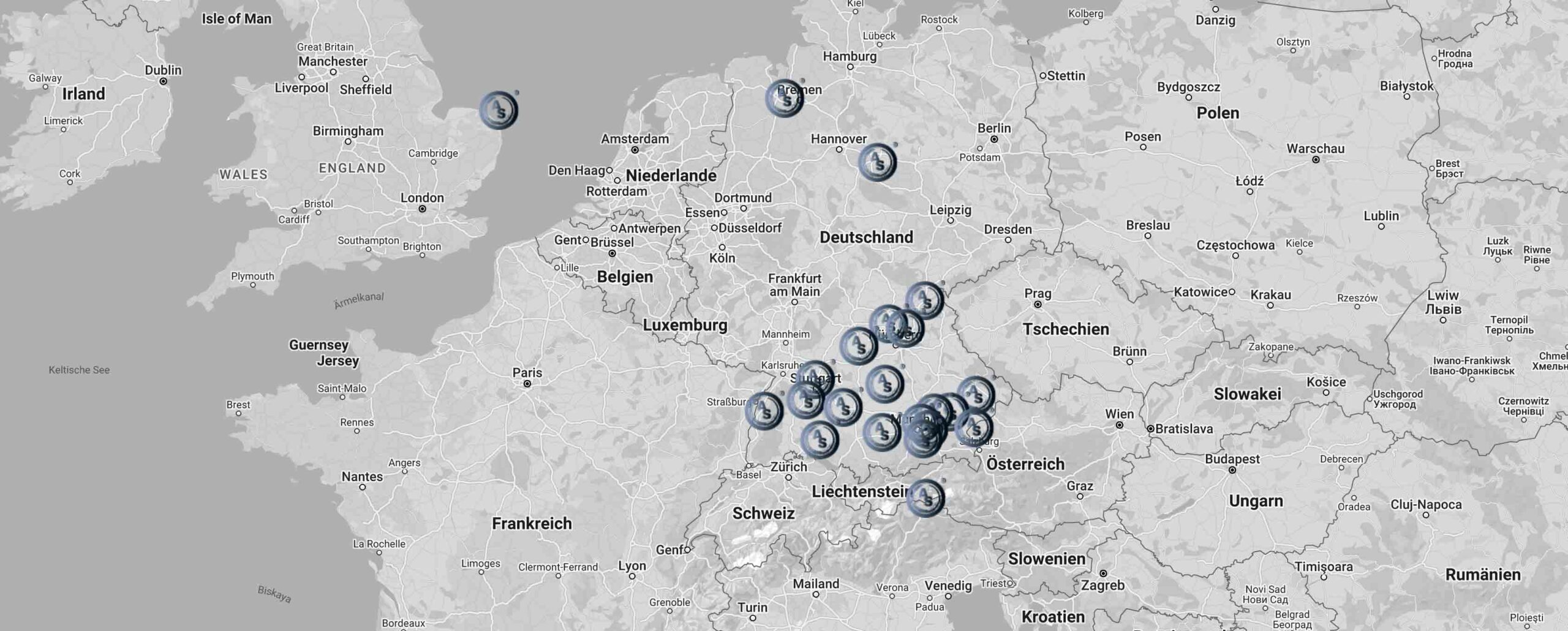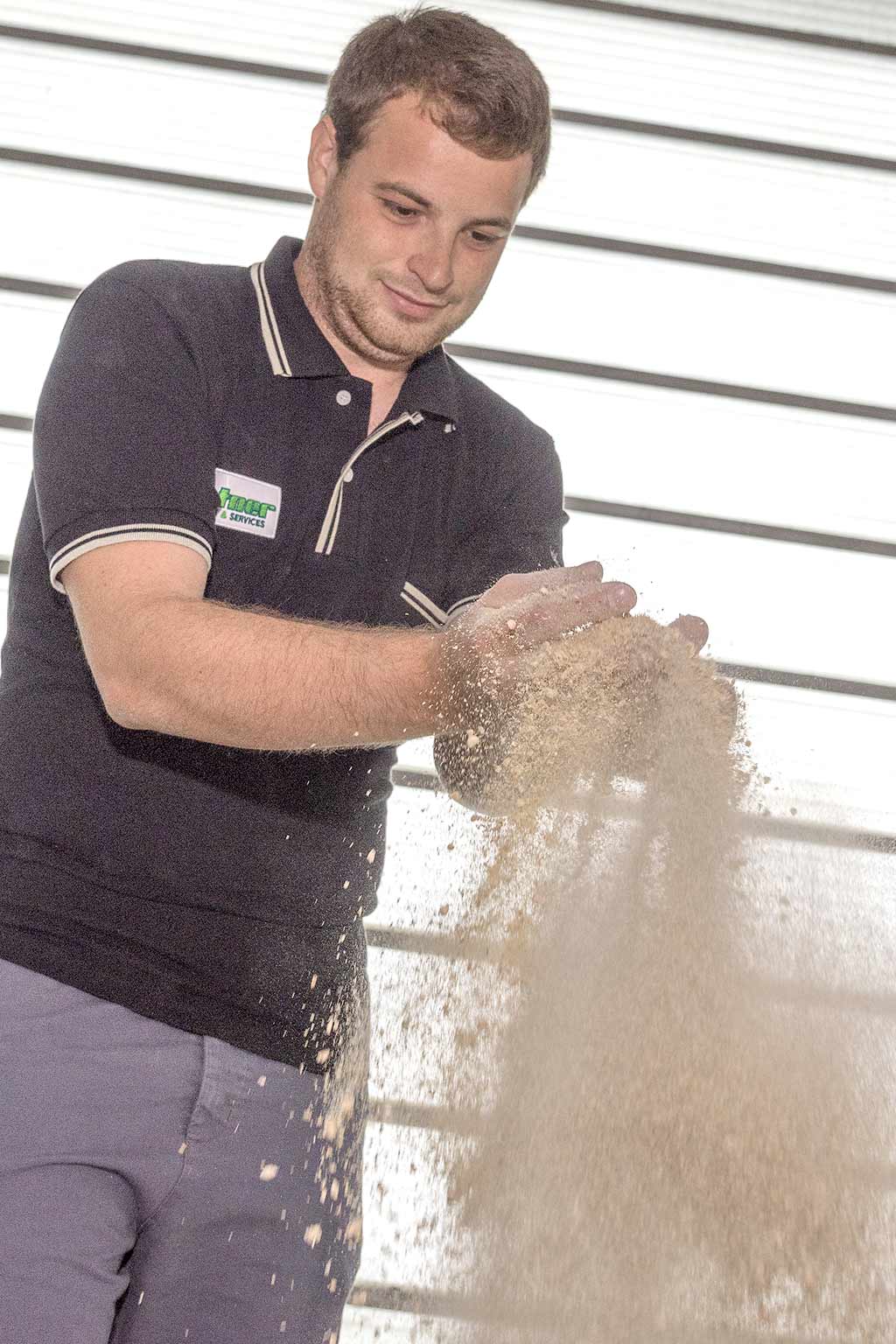 GER & ITA 7:30am - 6:00pm, UK: 9 to 5
 Deutschland: +49 8272 99 33-225

 Südtirol: +39 0472 979600

 UK: +44 1493 800662